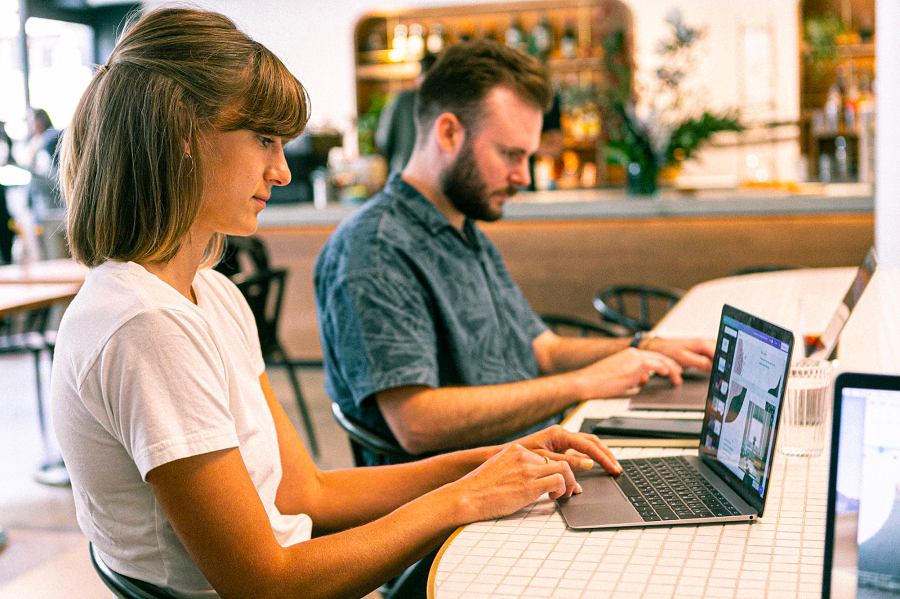 A Guide To Starting Up As A Freelancer
Becoming a freelancer in your chosen industry is exciting, but also a little scary. Being your own boss, setting your own hours and deciding your own rates are all part of the positives of being a freelancer. Many people choose to be a freelancer to work around other commitments, such as raising children. But sorting out invoices, taxes and keeping standards high are all things you should also consider before taking the plunge. If you don't take the steps to decide all of these things, you could find yourself in financial or business difficulties. Here's a look at some of the things to consider before you start up as a freelancer, or if you've already begun, make sure you've not missed anything.
Portfolio
Before committing to being a freelancer you should consider your portfolio. Announcing yourself as a freelancer is one thing, but you need to be able to give your prospective clients a reason to pick you. Make sure before leaving your current job that you set yourself up a professional portfolio, being able to highlight businesses you've worked with and other benefits of working with you. Being affordable is a plus to more businesses, however, if you're too cheap with no history, it will likely put most businesses off. There are many websites available that will help you put together a professional portfolio that will appeal to businesses, so you can start building a customer base. Having a fantastic portfolio should definitely be on your marketing checklist in order to attract good clients.
Holidays
It might seem pretty straightforward, but when working out your rates for work, you shouldn't just be thinking about the time you work, but also covering yourself during any annual leave. While working for a business has the benefit of paying you during your holidays, your clients only pay you for the time you work. The last thing you want is to be working overtime to make up time during leave, while sometimes this is unavoidable, ensuring your rates are high enough to keep you in a healthy work/life balance is key. This should be at the forefront of your mind, as finding a healthy work/life balance is one of the many reasons people want to become a freelancer.
Insurance
Insurance is essential when it comes to being a freelancer. If a business relationship goes array, and you're being blamed or a client is refusing to pay, you need insurance in place to keep you and your independence safe. Credit insurance can also be considered if you're offering a service or product that a customer intends to pay later, but becomes unable to. If you want to be a freelancer for a long time, you definitely need to consider all the different forms of insurance you may need to operate. This will allow you to set running your own business on the right foot, and set you up for good standards as you continue your freelancing business.
Deadlines
Setting your own hours is great, not having to battle traffic, or sit on a busy train to get to work at 9 am is a big perk for most freelancers. But not working conventional hours and having someone to answer to can cause complacency, so setting yourself deadlines to avoid late work or rushed work will keep you fresh and stress-free for your day-to-day tasks. There are many ways that you can keep yourself motivated to stick to deadlines when you become a freelancer, such as keeping a strict calendar and timing your breaks. This is important when you're on your own schedule and need to keep on time.
Income and Outgoings
Working out and setting yourself an income goal is also a good way to keep you motivated but also above the green going forward. It might seem as simple as working out what to charge and identifying your expenses (whether it be for physical tools or applications) but considering your taxes the aforementioned holidays and time you spend generating new leads also needs to be factored in. Making a spreadsheet to work out all of your business expenses is one of the best things you can do to work out your financial situation and keep your books running well.
Finding Work
Indeed, LinkedIn and many other websites are the perfect place to find work. Thousands of businesses are always actively looking for freelancers to keep their outgoings low and manageable. Keeping yourself active on relevant social media platforms also gives your potential clients a place to view your work. It's important that you make yourself stand out on freelancing platforms, so you can attract more potential clients and start building on your client base. Have a look through your competitors and find what makes you stand out, and allow you to advertise yourself properly on these websites. This is crucial for finding work for your business.