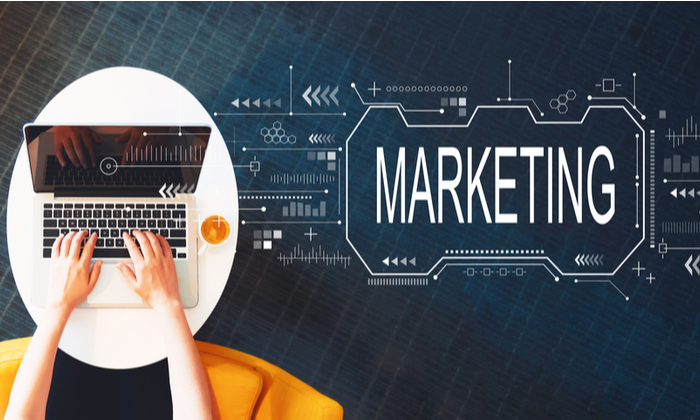 Learning The Importance Of Digital Marketing
It is possible to capture the attention of your target audience and market with the help of marketing. When you choose marketing, you can persuade the consumers to purchase products for a long go. By this, you can increase the profit and brand awareness sooner. The introduction of digital marketing made it easier to attract more users effortlessly.
We can define the three main purposes of marketing as:
Getting your target audience's attention
Convincing a shopper to purchase your product
Giving the customer a particular, low-risk, and simple step to take
Digital marketing is cost-effective, and easier when compared to traditional marketing. If you aim to expand your business and are in search of an increased profit then digital marketing will help you.
Advantages
Among the many advantages of digital marketing I had mentioned a few for a better understanding of marketing to your business:
You can easily communicate with the consumers and can understand what they are really in need of, i.e. getting to know your consumers better!
Since digital marketing has no geographical boundaries, you can communicate with anybody, anywhere at any time. By doing so, you can increase your sales value and profit.
Create your strategy with digital marketing and you can target the correct audience at the right moment.
At each stage of the purchase process, communicate with your prospects to get their doubts cleared.
Save money and reach out to more people for less.
Take a cue from the efficacy of consumer loyalty programmes.
Let Customers Find You
With digital marketing, you can engage people at every level. You may make it such that your customers can contact you at any time.
Customers and prospects may now email you with queries, make purchases, and browse company inventory with just a few clicks. Furthermore, potential clients who are unable to visit you in person can conduct business with you via an e-commerce feature or by simply using social media.
Essential Steps In Digital Marketing
A careful understanding of the steps that have been carried out in digital marketing is necessary before signing any contract with an agency or company. I would like to share a little content about the steps in marketing, and here it goes:
Marketing all starts with the development of a product or service concept. You must decide what you are offering, how many alternatives exist. Also, you must know how it will be arranged and represented to consumers before introducing a product or service. So, this step is considered as the most important one.
Marketing research and testing should be completed before releasing your concept to the general audience. To evaluate customer interest, develop product ideas, and establish what pricing to set, marketing teams typically use focus group discussions and surveys to test new product concepts. Competitive research may assist you in determining the best pricing and generating ideas for placing your brand in a current market.
The data you collect throughout your study will aid you in developing a marketing strategy and a marketing campaign. Different types of media, direct advertising, events, sponsored partnerships, public relations, and other tactics can be used in campaigns. Set precise goals for measuring the effectiveness of your advertising effort before you start.
Figure out where and how you'll sell to them. For example, consumer goods businesses sell to wholesalers, who then resell to retail. The purchase procedure in the industrial sector is lengthier and involves more decision-makers. Some firms only offer their products or services online, and you can sell regionally, nationally, or even globally. Who buys your items, when they purchase them, and how they buy them are all influenced by your distribution and sales networks.
Hire Blurn, digital marketing company Sydney to start your marketing strategy and achieve your goal.
What Is the Cost Of Digital Marketing To Your Business?
To give a straight answer to your question, the cost of digital marketing varies according to the strategy that you use.
Digital marketing methods are flexible enough to help businesses of all sizes, from small to large. It's impossible to give a price for digital marketing because there are so many different ways and tactics.
Instead, it's a good idea to look at how much money small businesses spend on digital marketing compared to larger businesses. For instance:
Basic Digital Marketing – Most startups and small companies don't have a lot of money to spend on digital marketing. As a result, many companies concentrate on low-cost approaches, such as using websites, blogs, and social media to generate money at a cheap cost.
Intermediate Digital Marketing – Medium-sized businesses are more likely to have established income streams and the financial resources to invest more in digital marketing. This is when SEO, SEM, PPC, and email marketing became increasingly popular. Every month, intermediate digital marketing could run big bucks.
Advanced Digital Marketing – Digital marketing will be used in a complete and frequently worldwide manner by large or enterprise firms. These companies frequently invest significant efforts in building a digital marketing strategy that incorporates a variety of media.
Blurn,Grow your Business exponentially and have a dedicated team of professionals that helps you to build your marketing strategy based on a specified budget.
Conclusion
Online advertising allows you to stretch your budget further and tailor your target market. Social media is especially useful for this since it allows you to establish a daily budget for a specific market that is interested in your brand or concept. Most notably, it enables your company to screen out people who would never purchase from you, saving you time & expense!
As previously said, the cost of digital marketing varies tremendously depending on the size, income, and goals of the company. Smaller companies will often start with a basic strategy and proceed to intermediate or advanced strategies later. In the end, almost every firm may design and implement a digital marketing plan or strategy that suits their requirements and budget.